To watch the video version of this article, click here.
We know being in nature makes us feel good, not just physically but also for our mental wellbeing. So here are 10 top tips to get the most out of your nature photography!
TIP #1: Find your subject to photograph. Perhaps you are drawn to a certain flower because the colour is so vibrant or it has an intricate pattern. Maybe a bubbling brook makes you feel alive or you are drawn to the daily activity of bees, birds, or native wildlife. Always have your camera at the ready so you can seize the opportunity!
TIP #2: Sun or shade? Doesn't have to be sunny to take a high-quality photograph; indeed for close-up pictures, overcast is often best because you don't get the harsh shadows. See the difference between the orchid on the left on a shady day, and the orchard on the right on a sunny day.
TIP #3: Think about perspective. Don't be afraid to crouch down or even lie down on the ground to get the best picture.
TIP #4: Think about aperture. The aperture makes a big difference to the background. A wide aperture makes the background more blurred and softer (photo on left) whereas a smaller aperture brings it into shorter, sharper focus (photo on right).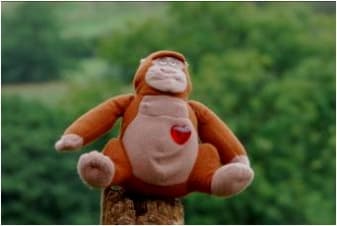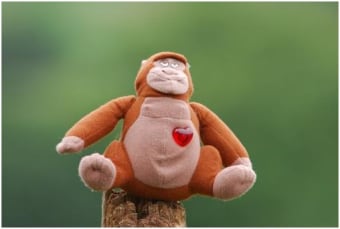 TIP #5: Experiment with the zoom and think about how the finished shot will look. Perhaps you can remove things from the frame which may distract from the main subject or overcomplicate the picture.
TIP #6: Where is your subject? Do you want the subject matter to fill the frame or do you want it to be a relatively small part of the frame so that you can see it in its environment?
TIP #7: Experiment with shutter speeds. A short shutter speed is good for freezing action and motion (photo on left) and a longer shutter speed will give a more blurred image (photo on right)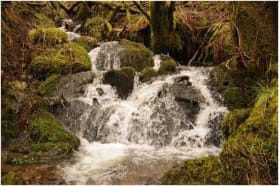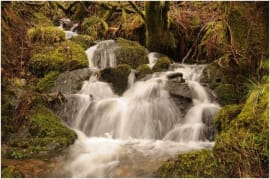 TIP #8: Use fill-in flash. When there's bright light and harsh shadows, a slightly more challenging way around the problem is to use this feature.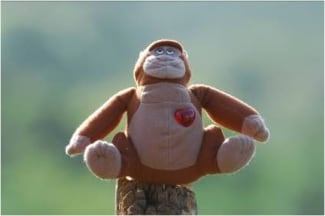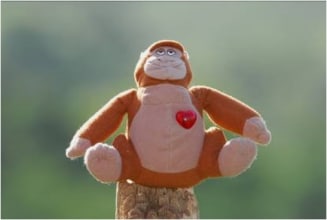 TIP #9: Get out into nature. Make a start at home and start noticing things!
TIP #10: And finally, patience! Patience is a virtue. Keep trying and don't be afraid of taking multiple shots!
Above all, have fun and enjoy being in nature! The images you take will always bring back memories and revive the senses. Don't get bogged down with all the technicalities of taking photographs. The important thing is to enjoy the moment- a great photograph is simply a bonus!
Happy World Earth Day from the team at Mirthy, Shelley Lozano and Stephen Powles.
You can find both Shelley and Stephen's talks in the Nature section of our catalogue.